V2 Pro Series 3
Are you ready for a vaporizer that will out perform any other out there?
This V2 Pro Series 3 Vaporizer is dialed in for e-juice and has a battery life and cartridge capacity of a larger vaporizer but in an amazing light and compact designs.
Just remove your vaporizer from the package and plug in the included USB charger until the unit is ready to go. The V2 Pro Series lets you choose from an e-liquid cartridge or a dry herb cartridge (wax cartridge coming soon) . So pick your desired medium, load the cartridge and activate your device.
Cartridges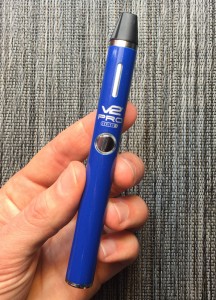 This is actually a 3-in-1 unit, and it uses different cartridges for its three functions: E-liquid, Loose Leaf (dry herbs), and Wax (concentrates).
The cartridges are held in place with a magnet, as is the charger, which I really like because it's super easy to use. The only issue I found with the dry herb cartridge is that the metal ring at the top can get a little hot during use, so just make sure you avoid touching that part and only put your lips on the silicone mouthpiece.
When using the one for dry herb you can only fit about 0.1g in there, it's pretty small. However, it's very efficient with your material so you'll get about 5-8 decent draws from that amount.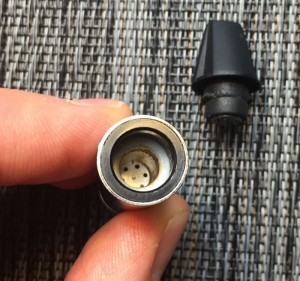 To keep the herb chamber clean you should brush it out after each use with the little tool they provide, and the small stainless screen attached to the mouthpiece will need to be cleaned quickly with a little rubbing alcohol every once in a while to remove any built-up residue.
The wax cartridge for concentrates feels solid and well-made, and it's the heaviest of the three. It has a "snake" coil at the bottom and the inside walls slope down into the middle where it heats. I actually think it performs very well with wax, I get some nice sized draws from it and they're very smooth.
I've also tried the e-liquid tank a bunch of times and it performs pretty well, but it does seem geared towards beginners. If this will be your first pen I think the performance is more than enough.
WHAT'S IN THE V2 PRO SERIES 3 BOX:
1 Series 3 Vaporizer
1 Series 3 E-Liquid Cartridge
1 Series 3 USB Charger
1 User Manual